Step 1: Visit https://www.facebook.com/records/login/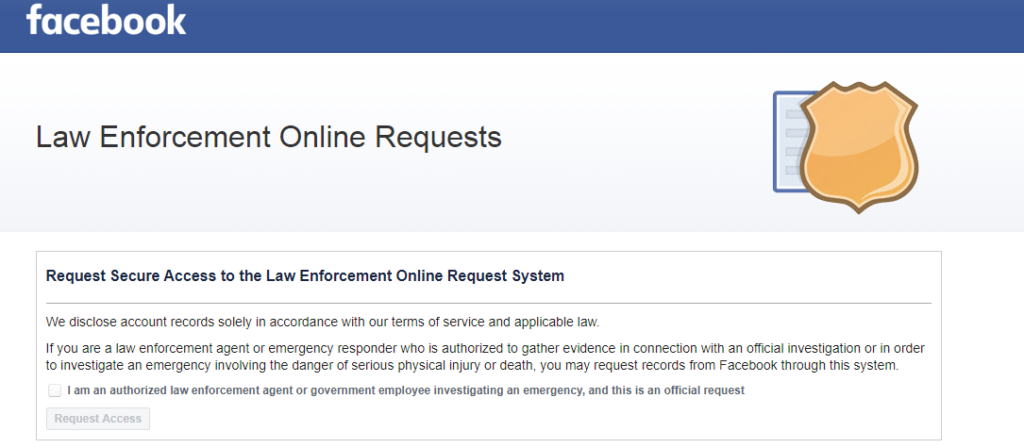 Step 2: Select "I am an authorized law enforcement agent or government employee investigating an emergency, and this is an official request"
Step 2: Click on " Request Access"
Step 3: Enter government provided email id and click on submit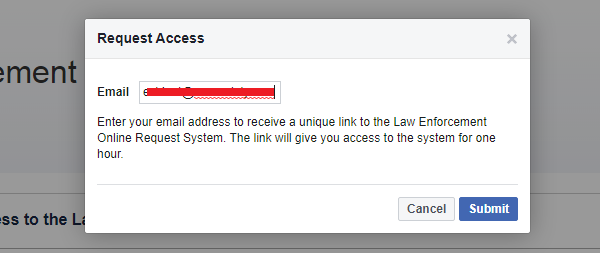 Step 4: Login into your government provided email id and click on the as shown in figure below

Step 5: Following things the officer can do:
Make a preservation Request (if officer make the preservation request, facebook will preserve the data even criminal delete his/her profile)
Make a record Request (if officer want to take out the details of facebook user)

Step 6: Click on "Make Records Request" and fill the said form (we can not show the photo of form due to privacy policies of facebook)
Step 7: After filling the form, officer will able to download the pdf of user profile (officer will be notified on the mail)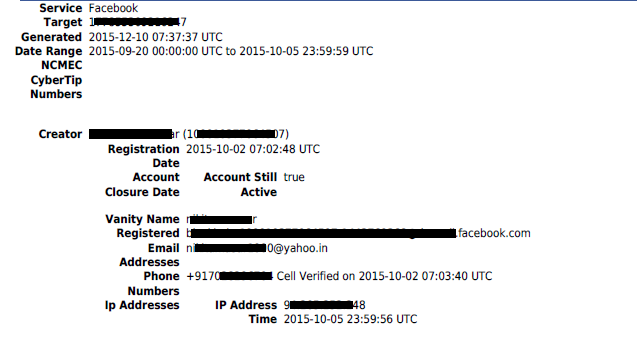 Step 8: Hash Calculation- After receiving the pdf calculate hash value and note down the same in the Case Diary, also store the said report PDF File in a CD and submit the same along with the Case Record and a Certificate; which will be given by the Investigating Officer.
How to do further investigation? Click Here to view the post
Is the aviator game popular in India?
The Aviator game has become very popular in India. It was first released by a small indie gaming studio in the USA but rapidly gained popularity among Indian gamers. The Aviator game in India offers an absorbing combination of different genres such as flight simulation, arcade combat, and puzzle solving.